Author & Writer, Kathleen Morris
Kathleen Morris is a graduate of Prescott College in Arizona and lives and writes in the desert Southwest, an aficionado of American and Western history. She loves being able to immerse herself in the lives of her characters, especially bringing to life the charismatic and capable women of the West, both real and imaginary. Her debut novel, The Lily of the West, the story of "Big Nose Kate" Haroney, was published in 2019 to critical acclaim. She is a member of Western Writers of America and Women Writing the West.
"THE LILY OF THE WEST shines the spotlight on a character mostly known as a background character in the telling of the gunfight at the OK Corral. Mary Katherine Haroney is best known as the on-again, off-again companion of Doc Holliday.
"Kathleen Morris masterfully gives a first-person account of a well-educated, independent woman's journey from the royal courts of Hungary and Mexico to the dance halls of the American West.
"This book is filled with sumptuous language and an interesting cast of characters. If you like historical fiction, you'll love this book."
Articles
This story was included in the Five Star's 2019 anthology "Contention and Other Frontier Stories" and I was proud to be included with some well-known wonderful authors. Hope you enjoy it. Mary, Mary, Quite Contrary Kansas, 1876 If they came back tonight, I'd kill them both. I brushed the hair off my face, dirt mingling
Read More »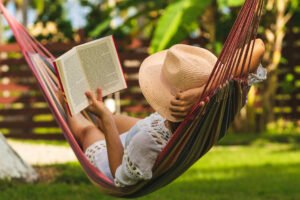 Articles
Most of us have gotten pretty familiar with our back yards this year, along with the interiors of our dwellings, especially if you live in Arizona where a hammock comes into play only until June unless you've a dedicated interest in sunstroke. Besides the worry and paranoia and being in quarantine, we've had the hottest
Read More »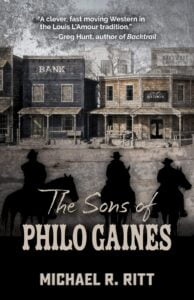 Articles
Every once in a while, you pick up a book and within a few pages, you realize you're in the hands of a master. Your worries disappear. You settle in, get comfortable and don't have to do a thing but immerse yourself in the world he's created, just read and enjoy. So it is with
Read More »
Articles
This story was included in the Five Star's 2019 anthology "Contention and Other Frontier Stories" and I was proud to be included with some well-known wonderful authors. Hope you enjoy it. Mary, Mary, Quite Contrary Kansas, 1876 If they came back tonight, I'd kill them both. I brushed the hair off my face, dirt mingling
Read More »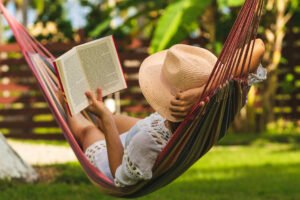 Articles
Most of us have gotten pretty familiar with our back yards this year, along with the interiors of our dwellings, especially if you live in Arizona where a hammock comes into play only until June unless you've a dedicated interest in sunstroke. Besides the worry and paranoia and being in quarantine, we've had the hottest
Read More »