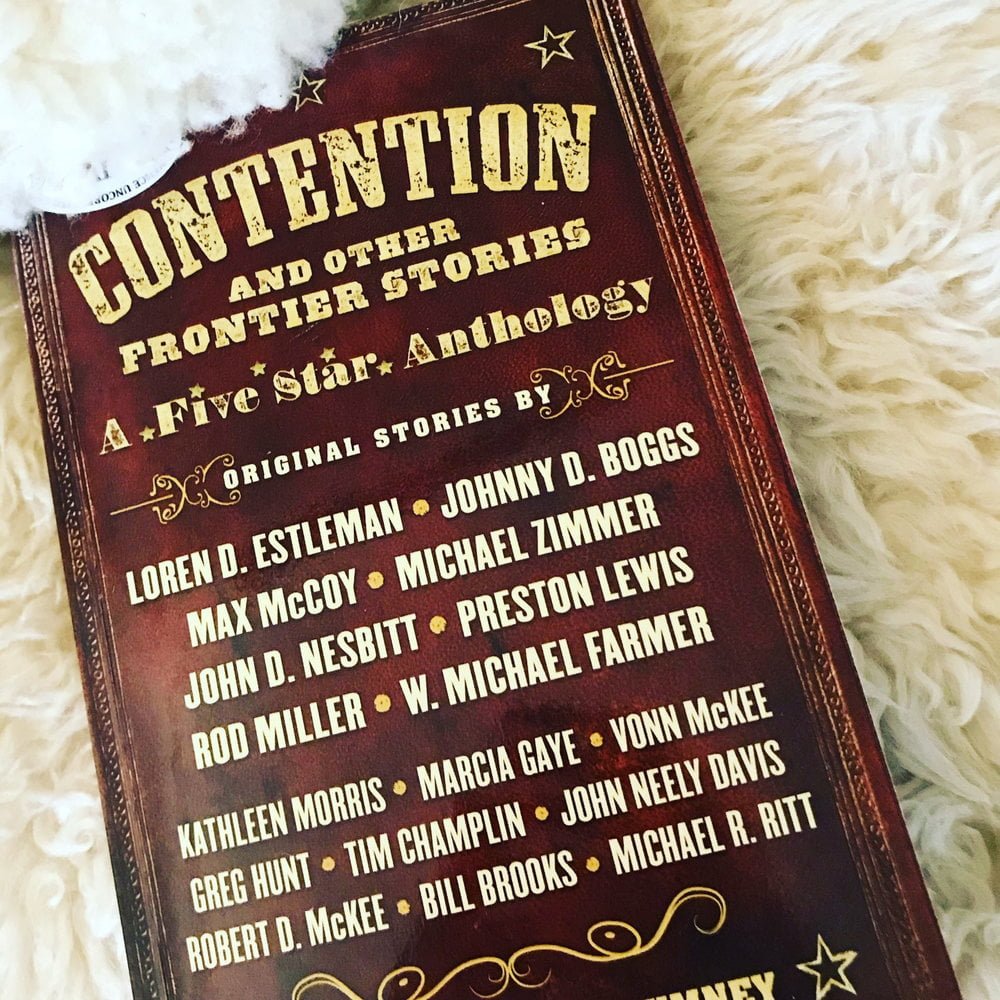 Five Star's new anthology Contention out this month! So happy to be part of this wonderful group of talented writers. My story "Mary Mary Quite Contrary" is included. It's about a woman seeking justice. Sometimes you have to try and make things right, no matter what. Here's a review from Jeff Westerhoff at the Historical Novel Society:
This book is the publisher's second anthology of new short stories written by seventeen well-known Western writers. The tales are of the American frontier, encompassing the period after the Civil War through the early 1900s. The stories are of men and women trying to survive the problems they face in the early frontier. They feature a character who has a dual personality; a coward trying to survive the Spanish American War; a woman seeking revenge after being raped by two men after her husband is murdered; the treatment of Native Americans by white settlers; and an exciting story of people who happen to be caught in a storm and are isolated in a church. There are several stories involving the burying of loved ones, and a tale of two men named Frank and Jesse, although they are not the outlaws you may think from the title. There are many other stories I found to be fun reads.
If you enjoy western novels, as I do, you will find the stories in this anthology to your liking. They are small bits of western culture that are intriguing, and I found it difficult to put the book down until I finished the last story.