Ireland is truly unique and beautiful. It's also a country that lives with its past and present, haunted by death, blood and war. I love it. As a writer, I travel to find places and people that inspire me, fill me with awe and dreams and memories. My two companions, an artist and a photographer, shared these sentiments and ferreted out the roads less traveled. With one exception, if there was a tour bus there, we turned the car around and made for the next cattle track, rewarded greatly, as a rule. The entire country is filled with vistas that take your breath away, hidden ruins of abbeys and great castles, fairy tale woods and friendly locals. Sometimes it was a little frightening, once ending up in a field of luckily friendly cows, disturbing a family that was sitting down to tea in their castle that didn't look as though anyone lived there (oops), but we figured it out, day by day. As the Irish say, it's grand.
For instance, we wanted to see the Rock of Cashel, but it was very crowded with tourists, so instead we drove down a little road to find the 12th century Hore Abbey, and it was just us, the meadow, the wind, and the ghosts of the past. Lovely.
We spent two days in Dublin and Temple Bar is fun, Trinity majestic, Christchurch Cathedral historical, but a little church on the north side of the Liffey called St. Michan's, built in 900 AD, with mummies in the crypts below, was the hands down winner. You do have to pretty much crawl down some ancient stone steps through cobwebs, but a little gravedust in your hair is a small price to pay. Here I learned that if your family had paid a tithe to the church for burial, it extends to the rest of your family in perpetuity. Many of the abbeys and priories we found had gravestones as late as this year, the wind whistling through the ancient bricks, fresh flowers on the grave.
Then we hit the road and many places down side roads on the way to Blarney Castle. Everybody knows this one, but we got there early on a Sunday morning, and there were very few other people around at first. It was worth it. Blarney is extraordinary, no question. If you want to kiss the stone (pass) you must climb up six stories of narrow stone spiral steps, slippery with damp, and the way down is worse. Instead, go to the poison garden, the stableyard, the battlements and the rock close. Grand.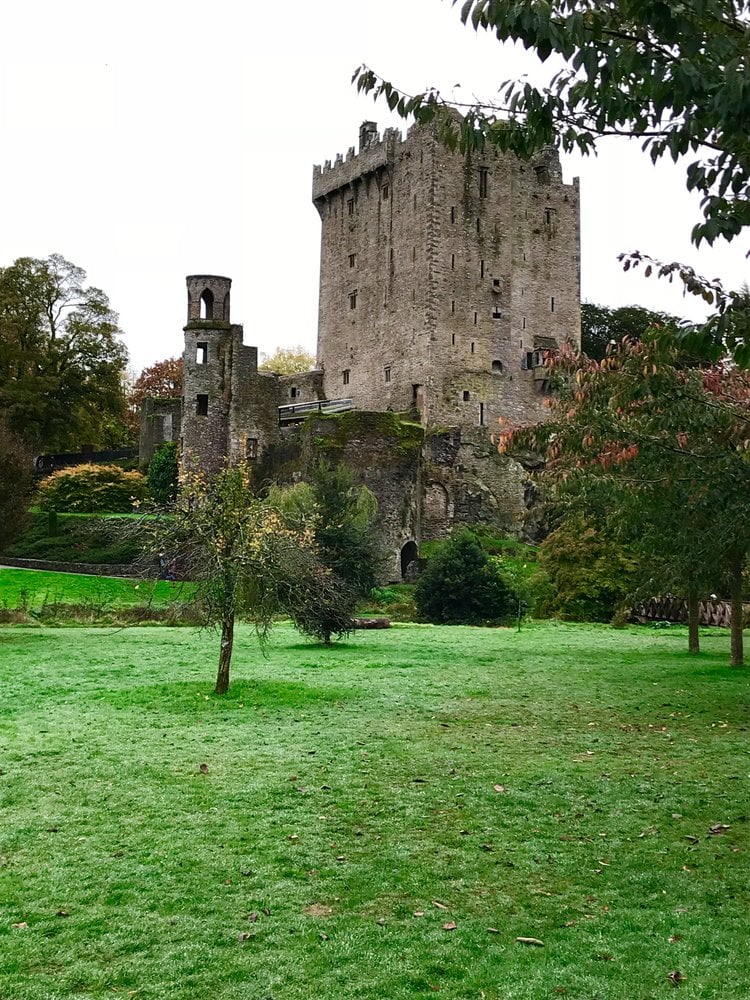 From then on, we were off the map entirely, except for a night in Adare, the world's most charming village, but used to tourists, sadly, and Galway, whose much-vaunted pubs and music were the same. Then we hit Cong Abbey and woods, the place where they filmed The Quiet Man, which worried me, but it was fairly deserted and a more beautiful place would be hard to find. We had lunch in the Hungry Monk Cafe, owned by the delightful Aisling Butler and her husband Jonathan Byrne. Best food in Ireland. How can you resist a chalkboard menu that says "a salad with lovely things" and blaa bread baked two hours earlier? I couldn't.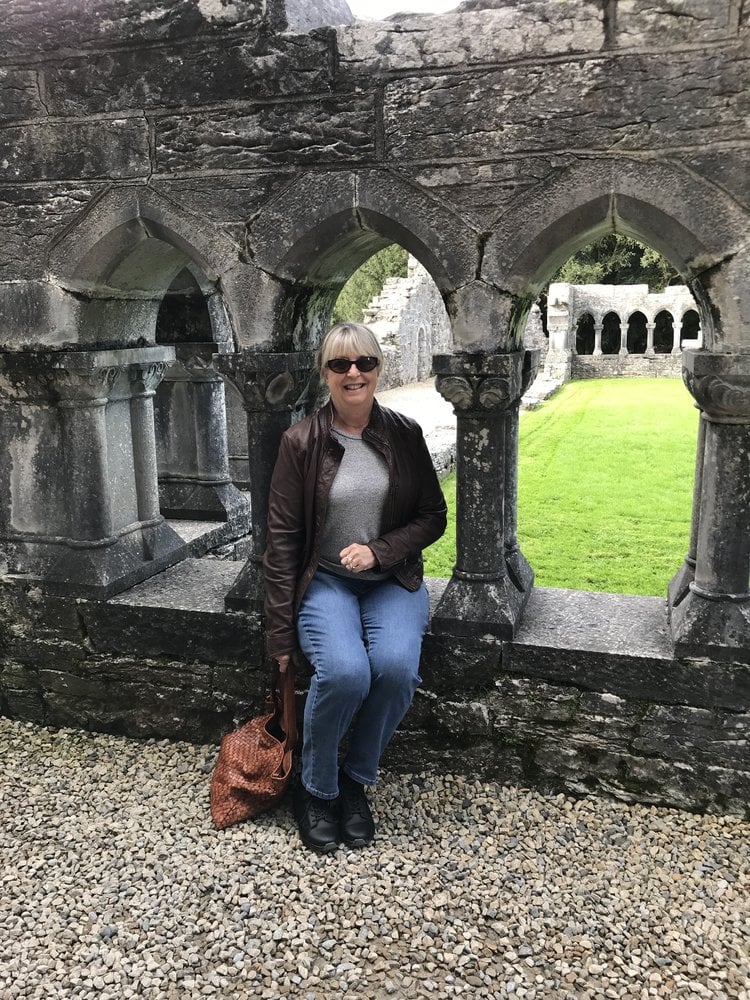 So many wonders, so little time really. We drove around Lough Corrib, one of the largest lakes in Ireland. It was so beautiful we kept stopping just to breathe it in and of course, photograph it.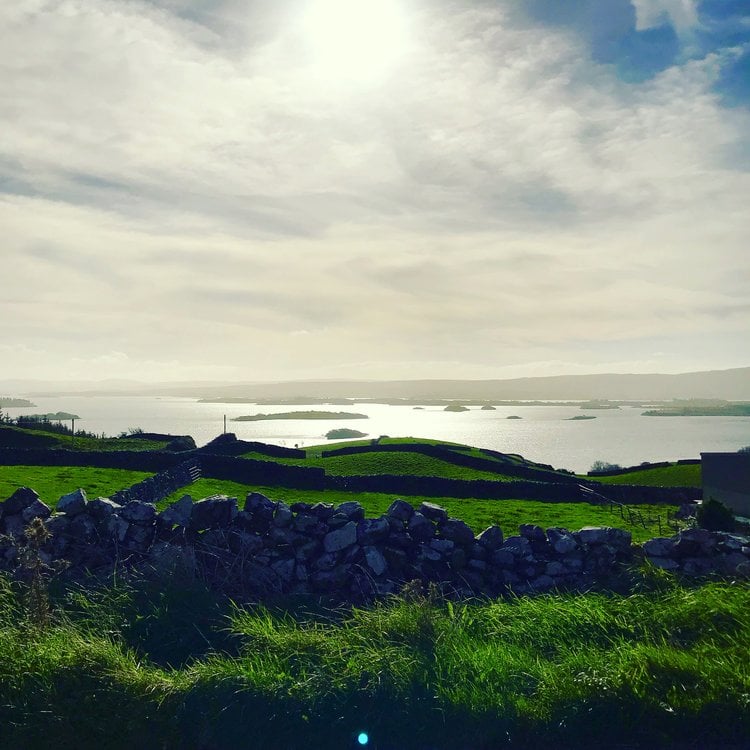 There were many other wonders, but on our last day, we found Donadea Woods. It's a park now, where mummies take walks with strollers, but when we arrived there was only one, and as we walked through the woods, we came upon the ruins of Donadea Castle, only abandoned in 1935. In the past, it was one of the largest castles in Ireland, especially the entranceway, lined with lime trees, acres of gardens which are now the park itself. To me, it was like Sleeping Beauty's castle, the towers and entrances overgrown with moss and ivy, but still hauntingly beautiful. My favorite place of all.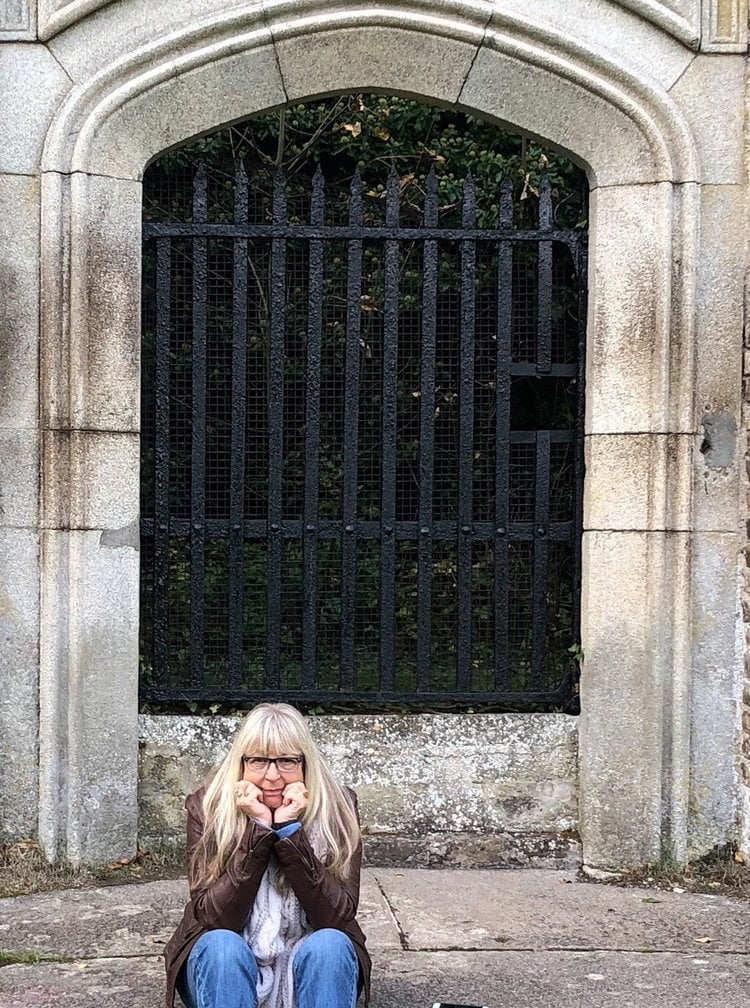 Grumpy me didn't want to leave Donadea, since I'd found my castle.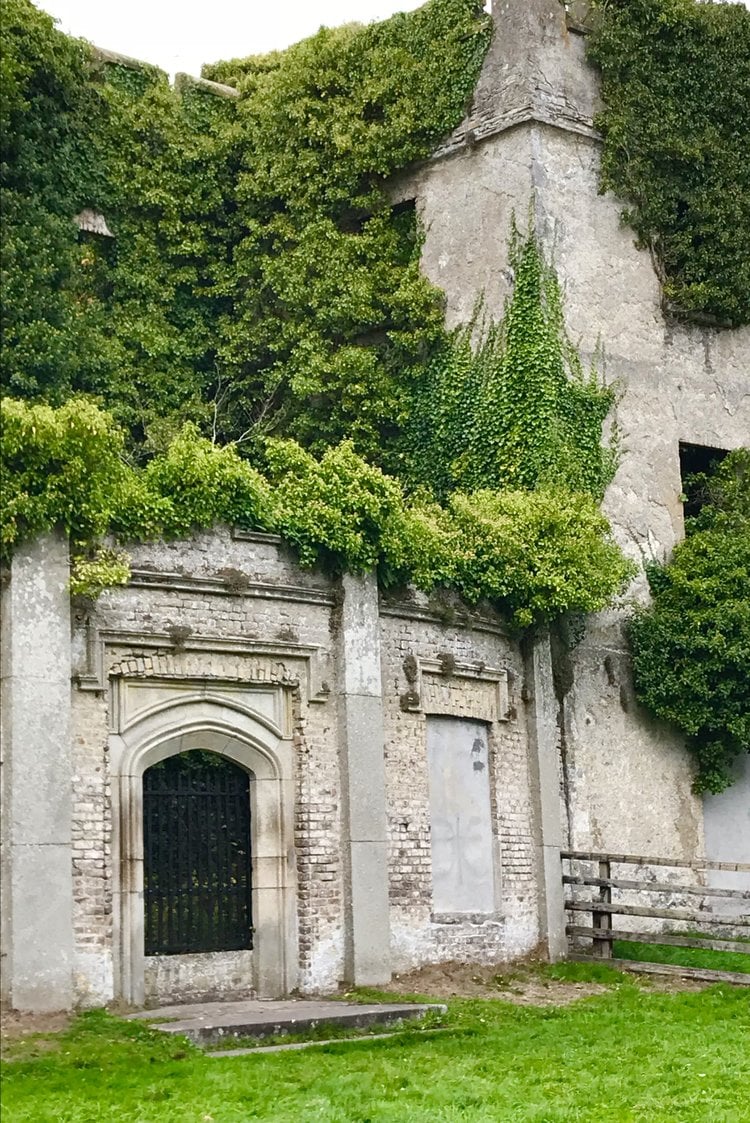 But leave I had to, because restoring this place would cost millions and I had a plane to catch. Still, if I had the money, I'd do it in a heartbeat. (Have to sell a lot of books!)
Go to Ireland. Rent a car when you do, because that's the best way to really experience this country. Yes, the first day of driving on the left and the roundabouts is quite terrifying, but you'll get the hang of it, trust me. Then you have the freedom to really go where you want. Get a guidebook with a map but do your own research. Find those delightful out of the way places, the places where life, love and heartbreak happened. Visit the villages where not a lot has changed in some ways, and where everything has in others, an interesting juxtaposition. Soak it in and take your time. Time is one thing Ireland knows a lot about, and for good reason.
Now I have inspiration for my next book, hmmm…an Irish immigrant from the village of Ballyowen lands in New York…