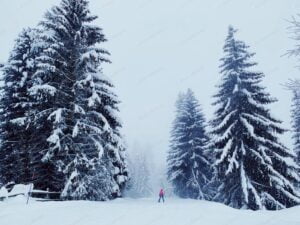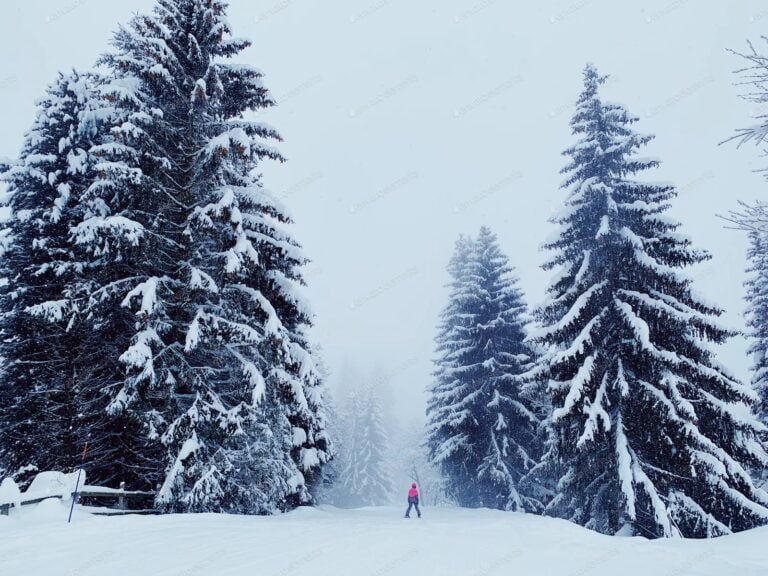 I grew up in northern Michigan and lived for years in a cabin in the Sierra Nevada, a place always close to my heart, and close to Donner Summit. (Yes, that place.) I looked forward to winter and snow, one of the reasons I chose to live in a climate that had it as an adult as well as a child. Snow and cold are natural, life-affirming, necessary and beautiful. If you live there, you work with nature, not against it. Sledding, skating, skiing, walks among the frosted forest, and a lovely light that is only found reflecting from the snow itself, to say nothing of the spectacular contrast of purest new fallen snow and an azure sky that always takes my breath away. Now I live in the desert and I find beauty in this opposite climate as well. You adapt to your surroundings and from long experience I know that nature never adapts to you.
In the last few years especially, I find it peculiar and disturbing that the news sources and media scream ever louder about the hazards of this season — the cancelled flights, closed freeways, tragic incidents, empty shelves and so on. They make it sound as though it's a zombie apocalypse or the end of the world if a blizzard is forecast. It isn't. It's winter. Just winter, as it's always been. Yes, there's climate change, but their shrill screams of approaching disaster are not that. It's sensationalism, for no better reason than ratings, or perhaps a slow news day. It's winter, did you expect anything else?
Embrace it, I always have and the overwhelming population of those places that experience cold, snow, blizzards, ice storms and closed roads (and schools, what a joy that always was as a kid!) do too. They know exactly what they're in for and they prepare: plenty of firewood (we used to go through eight cords a winter), canned goods, stocked freezers (if the power goes out for more than a day or two, and it often did, we put stuff outside), learn to bake your own bread, and depend on your neighbors as you should. My parents, and as a parent myself, I knew that preparation was a necessity. So do most of us.
We take pride in our abilities to work with the place we called home, no matter how cold or how hot. We have justifiable pride in doing so. I detest the scare tactics, especially coming from news media people who have likely never experienced a week with no power or know how to build a decent fire. Their idea of disaster is having a flight cancelled so they missed a most likely missable meeting. Love to see them spend a week with Bear Grylls. Maybe they'd develop an appreciation of how to work with what they have.
Just winter, as it's always been. The snowflakes are beautiful and unique and so are we.