"There's people in this world just deserve killin'."
Josie Fallon takes her future into her own hands when she finds she's been sold to a brothel by Angel's Refuge, the orphanage in which she grew up, escaping into the desert with two fellow refugees. In the wide-open Arizona Territory of the 1880s, they're taken in by a compassionate former outlaw, who teaches Josie the survival skills she sorely needs. Josie's an apt pupil, especially with a gun. When she finds out the syndicate that runs Angel's Refuge also owns more orphanages, Josie leads her companions, including a fascinating but dangerous young man, on a vendetta ride to shut them all down. It's not simply revenge, now it's about justice for the vulnerable and Josie vows to give them a chance at a life they will never find on their own. Their journey takes them down dark and dangerous roads and once the wanted posters go up, Josie realizes she and her friends may not have much of a future themselves, only steps ahead of those who would stop them with a noose or a bullet.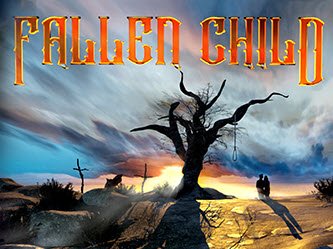 Charles Johnson
Amazon Reviewer
Strong Story, Strong Character
In FALLEN CHILD, author Morris paints the Old West gracefully when she needs to – and harshly, when she needs to. That applies to her characters, her settings, and her descriptions of the action. There is a good pace in changes from action scenes where gunfire is common, or nights spent around a campfire as Josie's crew moves along their trail from orphanage to orphanage. Some of her characters are highly likable, some absolutely polluted with vile personalities, and some are charming – either as royalty or as snakes in the grass. Once more, here is another good yarn from the Old West of author Kathleen Morris.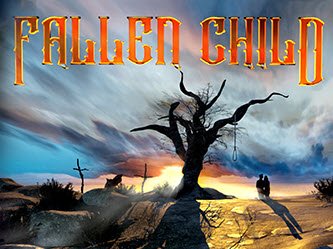 J.B.
Amazon Review
Don't start right before bed!
Kathleen Morris uses the same gifts with Fallen Child that she does with her other four acclaimed novels: she provides a smooth, subtle sense of historical place and time. In this case, that is the American Southwest in the late nineteenth century, complete with its societal norms (orphans are free labor, of course) against the lawless background of range wars and human trafficking.

Morris, winner of the Western Fictioneers Peacemaker Award for Best First Western Novel, follows up The Lily of the West by taking readers back to the 1800s on a wild adventure through the Arizona territories. Sixteen-year-old Josie Fallon survives an abusive childhood at Angel's Refuge, an orphanage that sells its boys to the mines and its young women to the brothels.
With the line between right and wrong blurred, anything is possible as the vividly realized Josie becomes a vigilante, righting the wrongs from her cruel past while ensuring the same evil doesn't befall other orphans in the region. She's a dynamic, independent young woman who takes her life by the reins despite her dire circumstances. While the 1800s isn't a kind time for women, Josie refuses to be a victim, preparing for the worst while holding to the hope of a future with a little bit of love and peace, all as her crew comes to depend on her wisdom and skills to get them out of danger. Morris's love for westerns and her passion for developing charismatic women protagonists blend seamlessly in a lively adventure sure to lasso fans of western fiction.
Western fans looking for strong-willed, capable, and dynamic women characters will relish this action-packed adventure. — Booklife
Fallen Child is one helluva dusty, bullet-riddled ride through the Southwestern desert. Orphans are liberating orphans from outlaw orphanages, and the operators of those torture chambers…and many, many others…die bloody in the dust. Josie Fallon and her young friends,including the volatile Billy the Kid, carve a broad swath of cold-served revenge. You won't forget this compelling, violent but heartfelt, evocative and expertly written western actioner anytime soon!—Peter Brandvold, author of the Yakima Henry and Lou Prophet novels
Kathleen Morris brings a winning combination of authenticity and audacity to the western genre, and her fourth novel, Fallen Child, further cements her status with its confident, cutting dialogue and quick-draw storytelling. No one writes western women with as much fun and ferocity as Morris, and her latest heroine, Josie Fallon– a gunslinging orphan out for revenge against a human-trafficking syndicate– is no exception. Morris uses her intimate knowledge of the southwestern landscape to create settings that are richly drawn and then gifts readers with a story that is as thrilling as it is wholly human.  — James Wade, Spur Award-Winning author of All Things Left Wild
The entire book is a swift-moving adventure. But what makes Morris's novel so compelling is her portrayal of trust, friendship, and loyalty — which aren't necessarily entirely compatible but are absolutely the necessities of any good Western–which Fallen Childis but will also appeal to lovers of historical novels in general.  – Julia Bricklin, author of Polly Pry and The Notorious Life of Ned Buntline
Fallen Child is Ms. Morris' latest entry and firmly establishes her as one of the Western genre's best. She gives us Josie Fallon a teenage orphan who breaks free of a stilted and controlled life and plunges into unforgettable adventure, picking up friends along the way such as the mysterious and hotheaded Billy. Her descriptions of the Arizona landscape and its characters of that era both good and bad come across as believable and riveting. And for a time we get to ride along with the fallen child as she seeks what we all seek, a life of our own. A recommended read – Bill Brooks, Author of THE YOUNG DESPERADOS.
Publisher ‏ : ‎ 

DUNRAVEN PRESS (January 3, 2022)

Language ‏ : ‎ 

English

Paperback ‏ : ‎ 

292 pages

ISBN-10 ‏ : ‎ 

1737986639

ISBN-13 ‏ : ‎ 

978-1737986638

Item Weight ‏ : ‎ 

15.7 ounces

Dimensions ‏ : ‎ 

5.5 x 0.73 x 8.5 inches